What began as a single program offered in the hallways of one school in Los Angeles, CA is now a nationwide network of passionate franchise owners. Trusted by families and schools for over 20 years, we are proud to use our platform to ignite a passion for play, develop a love of the game, and empower kids to Keep Swinging!® all while having fun!
In 2021, TGA joined the Youth Athletes United family of brands to advance the mission of positively impacting 1 million kids each year through sports.
We're committed to developing the whole person & player
We believe sports change lives and seek to make our students better players and better people. We strive to teach in ways that promote individual growth and development on and off the field, course, or court.
We help kids realize their athletic potential and utilize sports as a path toward an active and healthy lifestyle.
We use sports as a vehicle for teaching academic lessons and encourage exploration and learning through playing.
We develop values that promote individual growth & teamwork by teaching lessons in sportsmanship, perseverance, and leadership.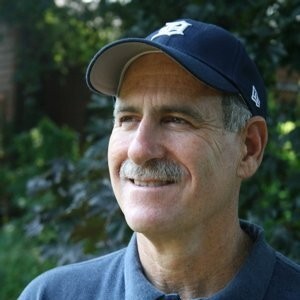 After 32 years as a newspaper editor, including 22 at the Detroit Free Press, Dave Robinson decided to begin a new adventure with TGA Premier Junior Golf in 2008.
TGA was a natural fit for Dave's lifelong passions for golf and working with kids. He has played the game since age 10, was the No. 1 player on his high school team and played on the freshman team at Stanford University.
Dave coached his son and daughter's Little League baseball teams for 10 years. At the Free Press, he was one of the founders of the Yak's Corner program for children and worked closely with high school journalists from Detroit Public Schools whose newspapers were published by the Free Press.
Dave was sports editor of the Free Press from 1985 to 1993 and deputy managing editor from 1993 until he decided to take a buyout at the end of 2007. He coordinated coverage of many major sports events for the Free Press and parent company Knight Ridder, including all the Olympics from 1996 through 2004, the 2004 Ryder Cup at Oakland Hills, the 2006 Super Bowl and many championships by Detroit pro teams, Michigan and Michigan State.
Dave is thoroughly enjoying his second career. He began with TGA of Macomb in Grosse Pointes in July 2008, expanded with TGA of East Oakland County in December 2008, then TGA of West Wayne in January 2012. In March 2013 he consolidated operations under a new name — TGA of Southeast Michigan.
Assistant Chapter Director
Orie has been a TGA coach since January 2014 and assistant chapter director since September 2015.  She is in charge of our after-school programs in Oakland County,  working with coaches and our partners at individual schools, plus the various Parks and Recreation and Community Education departments.
She also runs our Oakland County summer camps and spring and fall leagues at Somerset Park.
Orie graduated from Rochester College in 2015 with a degree in business administration and sports management. She was a four-year member of Rochester's varsity golf team.
Orie grew up in Lake Odessa, between Lansing and Grand Rapids. She played golf, tennis and volleyball at Lakewood High School. She has been women's club champion at three courses — Centennial Acres near her childhood home, Captain's Club in Grand Blanc and most recently at Boulder Pointe in Oxford. In 2017 she scored her first hole-in-one and also shot a five-under-par 30 in her nine-hole league. So she's obviously a top-flight golfer, but her real passion is sharing her love for the game with TGA kids.
"I really enjoy getting to know all the kids and watching them improve," Orie said. "Some are just beginners, but they wind up getting some pars at the end of a camp week. That's a great feeling."
In addition to her TGA duties, Orie is now the men's varsity golf coach at Oakland Community College.