What began as a single program offered in the hallways of one school in Los Angeles, CA is now a nationwide network of passionate franchise owners. Trusted by families and schools for over 20 years, we are proud to use our platform to ignite a passion for play, develop a love of the game, and empower kids to Keep Swinging!® all while having fun!
In 2021, TGA joined the Youth Athletes United family of brands to advance the mission of positively impacting 1 million kids each year through sports.
We're committed to developing the whole person & player
We believe sports change lives and seek to make our students better players and better people. We strive to teach in ways that promote individual growth and development on and off the field, course, or court.
We help kids realize their athletic potential and utilize sports as a path toward an active and healthy lifestyle.
We use sports as a vehicle for teaching academic lessons and encourage exploration and learning through playing.
We develop values that promote individual growth & teamwork by teaching lessons in sportsmanship, perseverance, and leadership.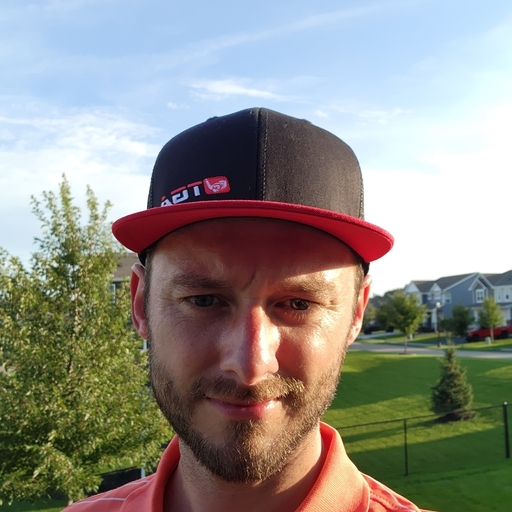 Owner / Territory Director
Bill has worked his whole adult life working in the automotive industry. He spent 15 years working his way up the ladder at Modern Automotive Performance in Cottage Grove. At the time of his departure he was the VP of Operations & Customer Service.
After years of trying to determine a good fit Bill found TGA through Youth Ahtletes United. He grew up playing golf since he was 9 years old and learned a lot from his Dad. Growing up he did a lot of babysitting, one of his summer babysitting jobs over two summers the parents got him and the kids a pass for the nearby par 3. Tennis has always been an interest of his as well, he didn't start with tennis until he was an adult but is always looking to learn more and more!
"I feel that the TGA curriculum allows the kids to learn the sports while also having a lot of fun! It is essential that they PLAY and not make the sports too serious at the start and this will allow them to form a passion for the sport if it interests them!"
"I grew up watching Tiger Woods, his drive and passion for golf is something I try to bring to the kids to help the see what they might be able to achieve!"