From introductory classes to summer camps, semi-competitive leagues, clinics and private lessons, the TGA Golf Academy's programming is uniquely designed to progress a junior golfer along the Player Pathway.
Each player progresses through our 5-level program at their own pace. Our low student-to-coach ratio allows for individualized attention, meeting each student where they are in their journey and progression.
🟡 Yellow Level
🟠 Orange Level
🔴 Red Level
🔵 Blue Level
⚫️ Black Level
🟡 Yellow Level
Yellow Level
Learn the fundamentals

Golf skills: swing fundamentals and proper setup
Rules & etiquette: shaking hands and playing with others
Academics: golf vocabulary and introduction to scoring
Life skills: sportsmanship and honesty
🟠 Orange Level
🔴 Red Level
🔵 Blue Level
⚫️ Black Level
TGA offers ways to play year round. No matter when or how you choose to play with TGA, equipment is provided and all skill levels are welcomed.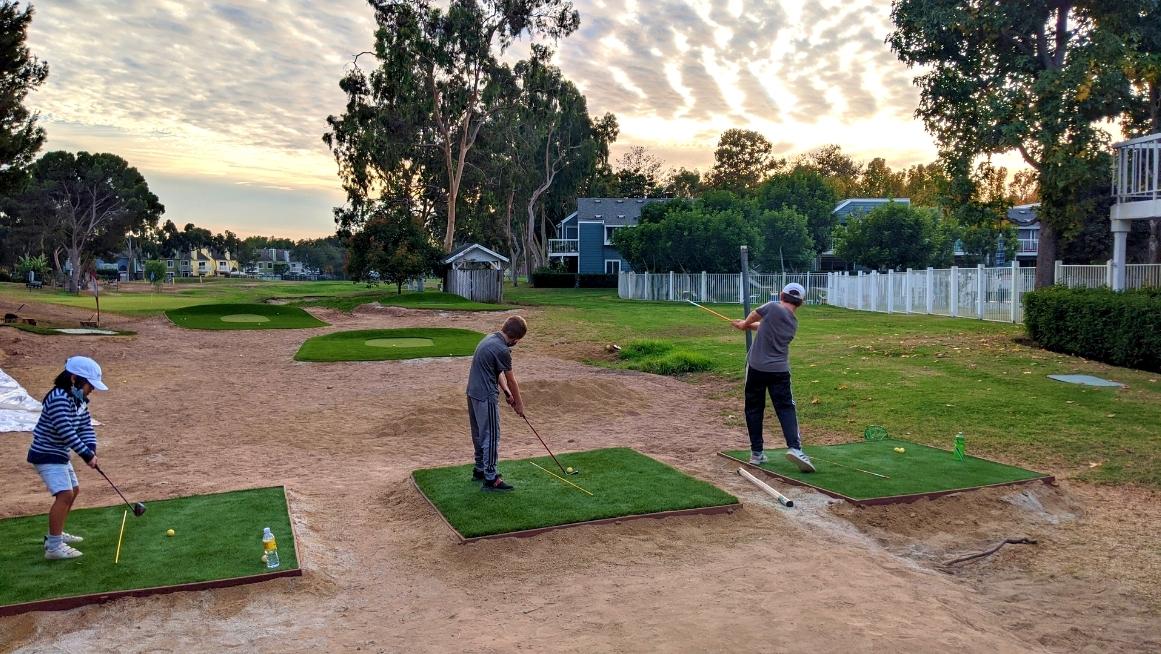 In these group classes, we teach & develop the fundamental skills of golf: grip, putting, chipping & full-swing. Offered in a fun and non-competitive environment, these classes are great for beginners or for those who may be familiar with the game of golf but need or want a refresher of the fundamentals.
TGA golf camps combine expert instruction and course play, providing kids of all ages and abilities an unforgettable experience and the opportunity to develop their love of the game. Our dedicated coaching staff and low camper-to-coach ratio allow for individual attention and instruction tailored to each participant's skill level. In addition to honing their skills and improving their game, campers build friendships and life-long memories.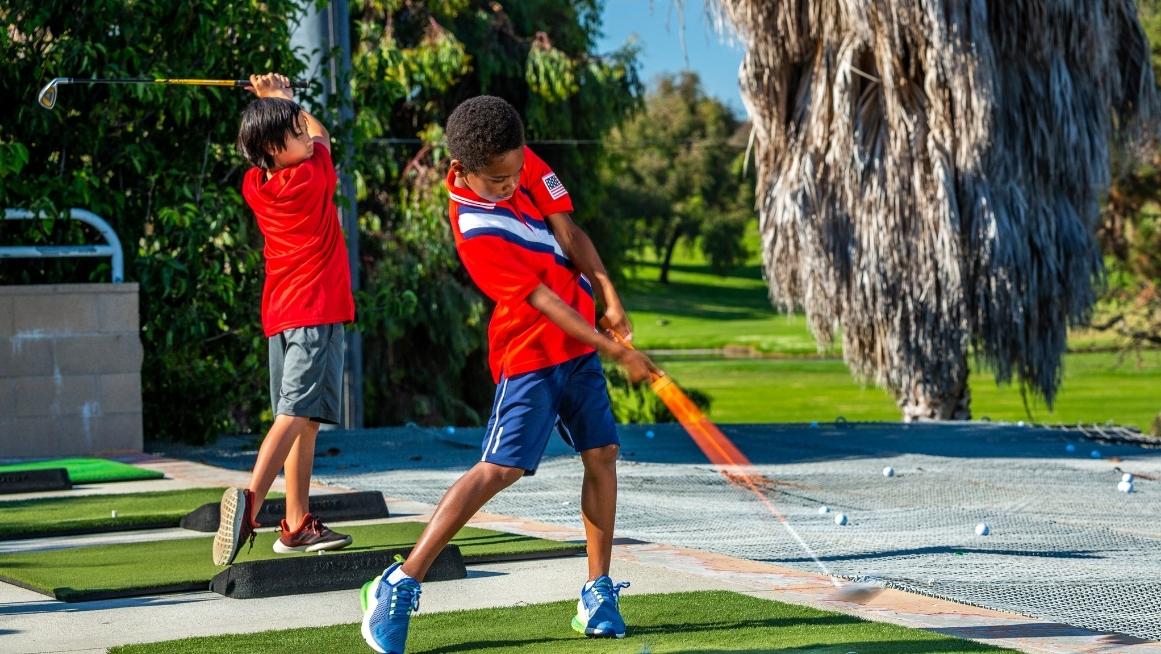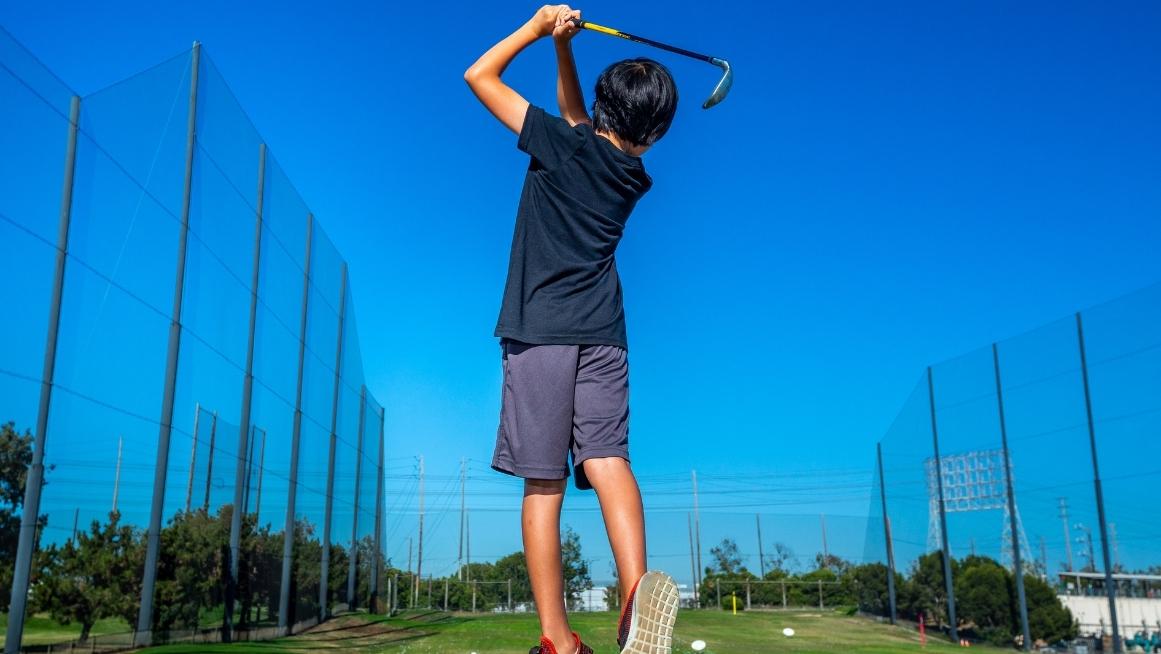 Young golfers of all skill levels are invited to join our coach-led clinics to develop core fundamentals and mechanics in a hyper-focused format. From 1 to 3 hours in length, our golf clinics are designed to help players hone and master the fundamental skills of the game including chipping, putting, and swinging.
Private & Small Group Lessons
Perfect for the junior golfer who feels comfortable on the course and is ready to progress their game. Participants receive personalized instruction and individualized attention in a one-on-one or small group setting. Seasoned coaches help players focus on the areas of their game that need improvement and create a practice plan to progress. Single and multiple session packages are available.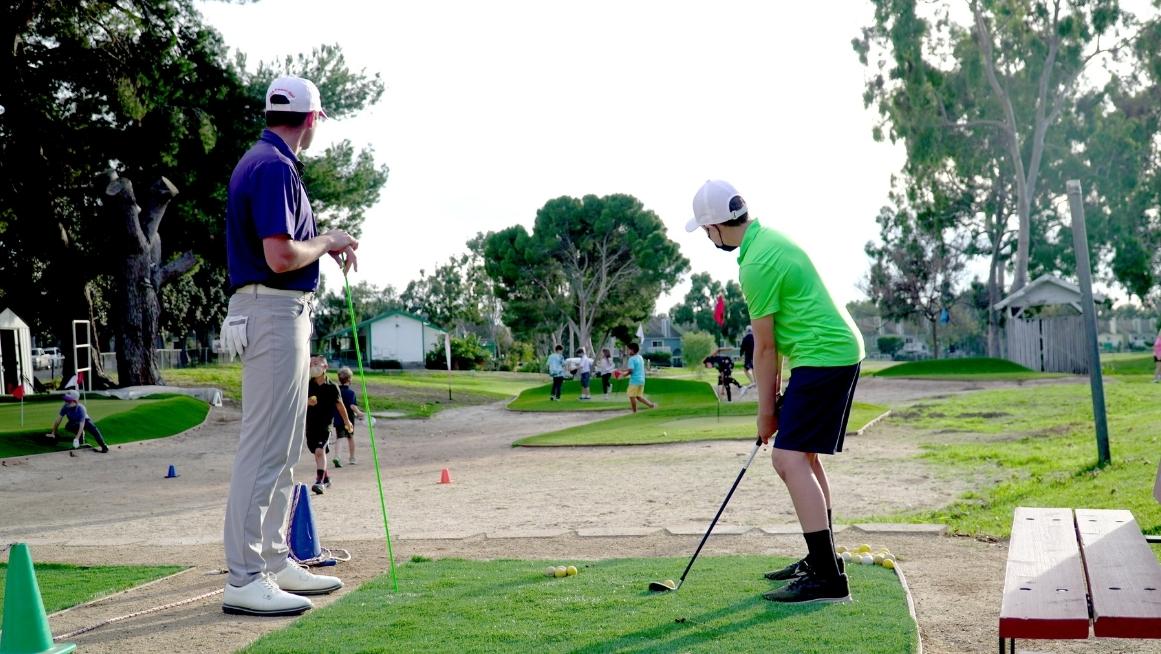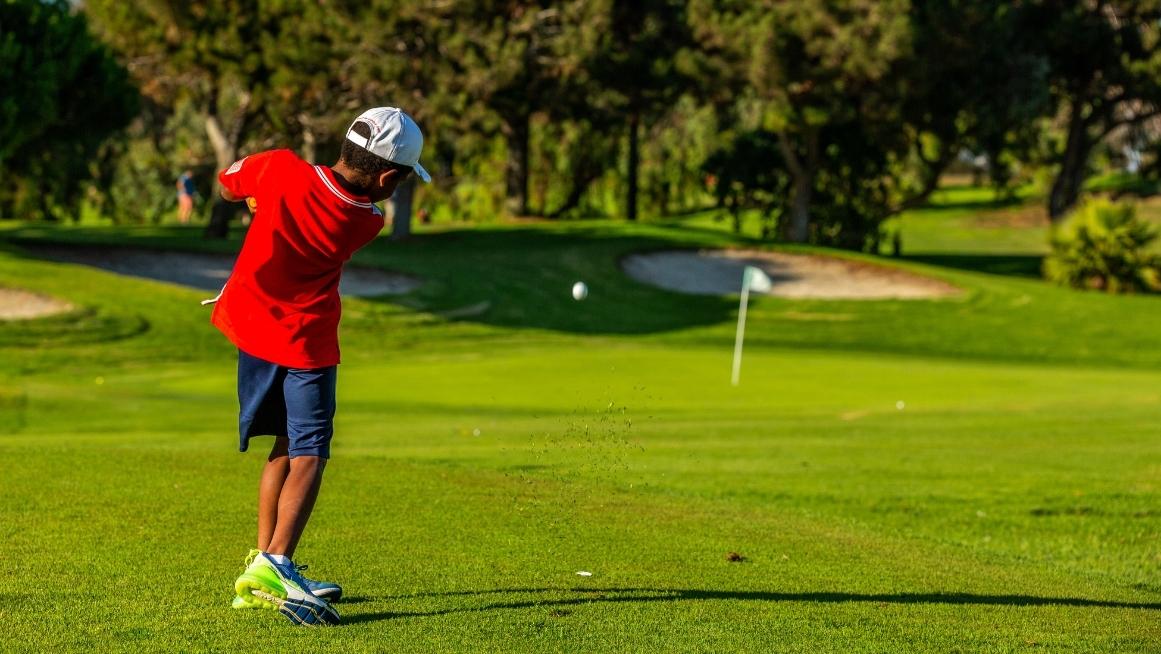 Our co-ed golf leagues offer beginning and established junior golfers the chance to practice and play in a low-pressure, semi-competitive setting. Our inclusive format allows each player to contribute to the team on every hole, so whether they're preparing for competitive junior tours, trying out for a high school team, or simply wanting to improve their game – league participation can help them achieve their goal while having fun!
Junior golfers have the chance to compete and hone their skills with our Junior Golf Tournaments, while parents and kids have the opportunity to team up and play together with our Parent/Child Tournaments. The format for our tournaments is designed with course distance set for each age group to ensure rounds are both fun and enjoyable. See you on the green!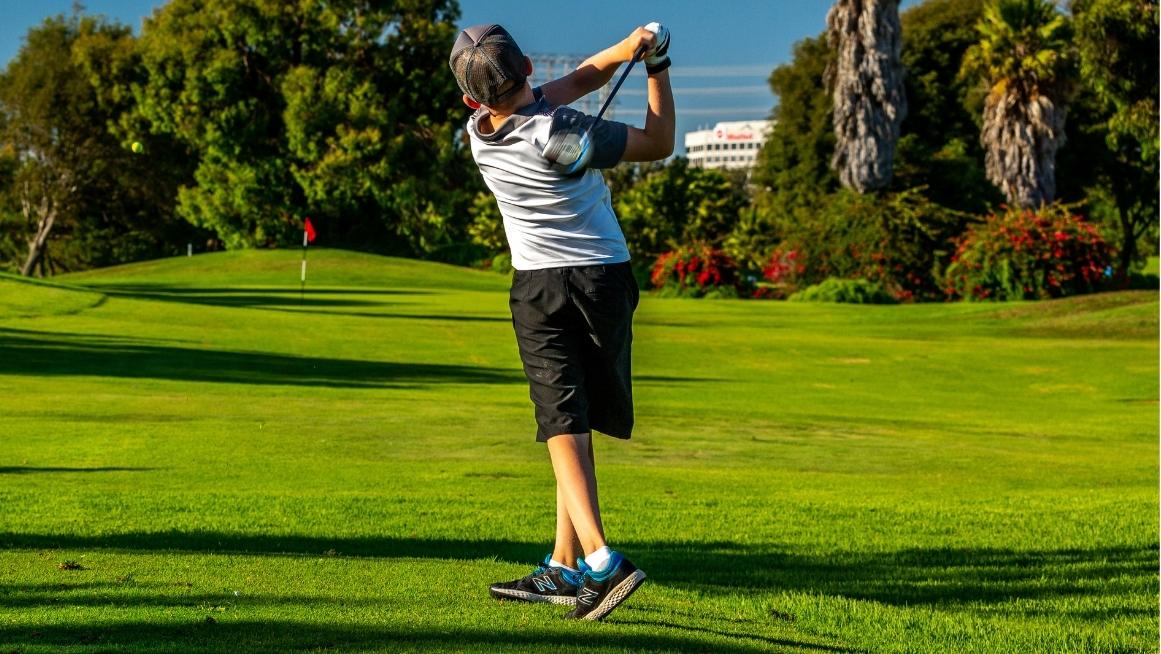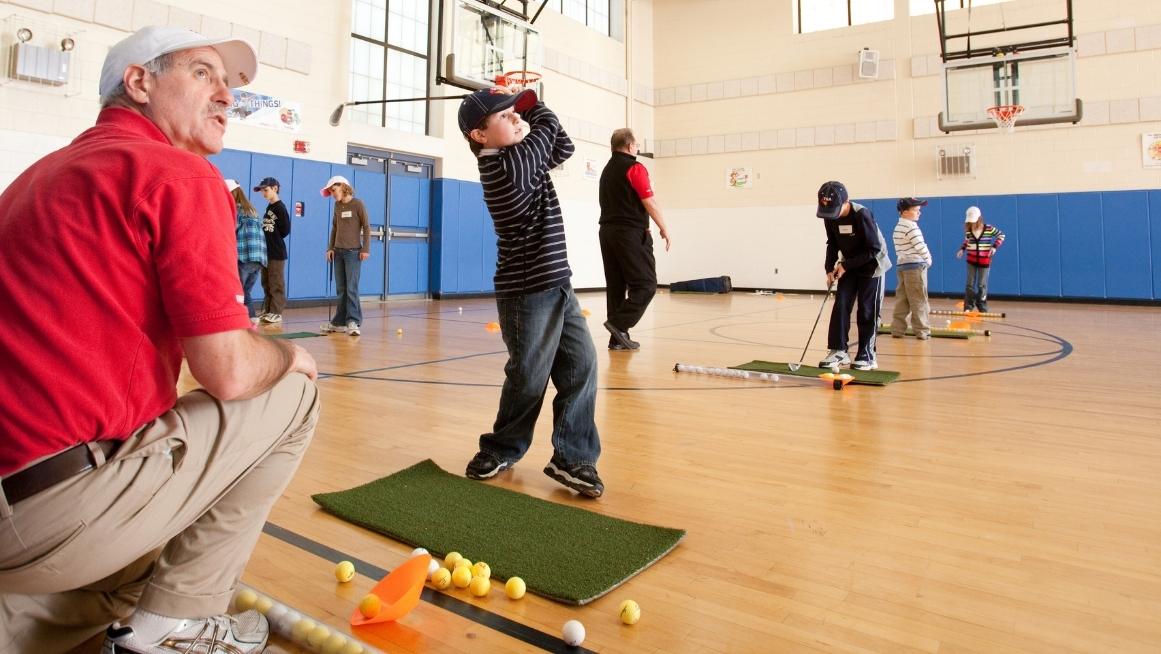 Our after-school enrichment classes introduce kids to the game of golf by bringing the TGA Academy to elementary and middle schools, parks, recreation and community centers. Using skill-based drills that can be done anywhere (indoors or outdoors), students develop the fundamentals, explore academic concepts through game play, and practice life skills — such as sportsmanship and respect.
Birthday Parties • Themed Celebrations • Play Days • Family Events