It is inevitable that our kids ask for more, more candy, more toys, more time to play before bed, more hugs — those are the best and always a yes! However, more times than not we have to say, 'No.' But what would you say if your child wants to play more than one sport?

If they ask for more, this time the answer is yes!
Would you wonder if it is healthy? Is it too much for them to handle? Over the past several years, studies have come out in support of children playing multiple sports. The United States Olympic & Paralympic Committee created the American Development Model to help parents and young athletes realize their full potential and utilize sport as a path toward an active and healthy lifestyle. The American Development Model incorporates five key principles, where number three is 'multi-sport participation.'
Let me explain something important though. The idea is that your child plays different sports during separate seasons, not at the same time. We do not want to overwhelm our kids with being on three or four teams at a time! The goal is to let kids simply experience a variety of sports to emphasize motor and foundational skills they will need as they develop and grow.
Organizations like TGA fully grasp this concept by creating convenient and affordable access to multiple sports* for our youth. The structure of TGA's after-school model creates opportunities for all kids to participate. TGA focuses not only on the fundamentals of each sport, but also provides the opportunity to socialize and exercise, all while coaches focus on making sure each participant learns new skills and academic lessons.
What if your child isn't necessarily on a path to the Olympics? It is still important to introduce them to different sports so they can enjoy the health, social and developmental benefits of playing. As our kids get older, these experiences can help them find a pathway with sports, whether that pathway be recreational or professional. If a kid develops a positive relationship with sports, the benefits—like staying active and discovering the healthy activities they truly enjoy—will stay with them for a lifetime.
*Each TGA sport – cheerleading, flag football, floor hockey, golf, lacrosse, tennis, ultimate, and volleyball – ensures that kids have fun as they learn sports in a social, non-intimidating setting.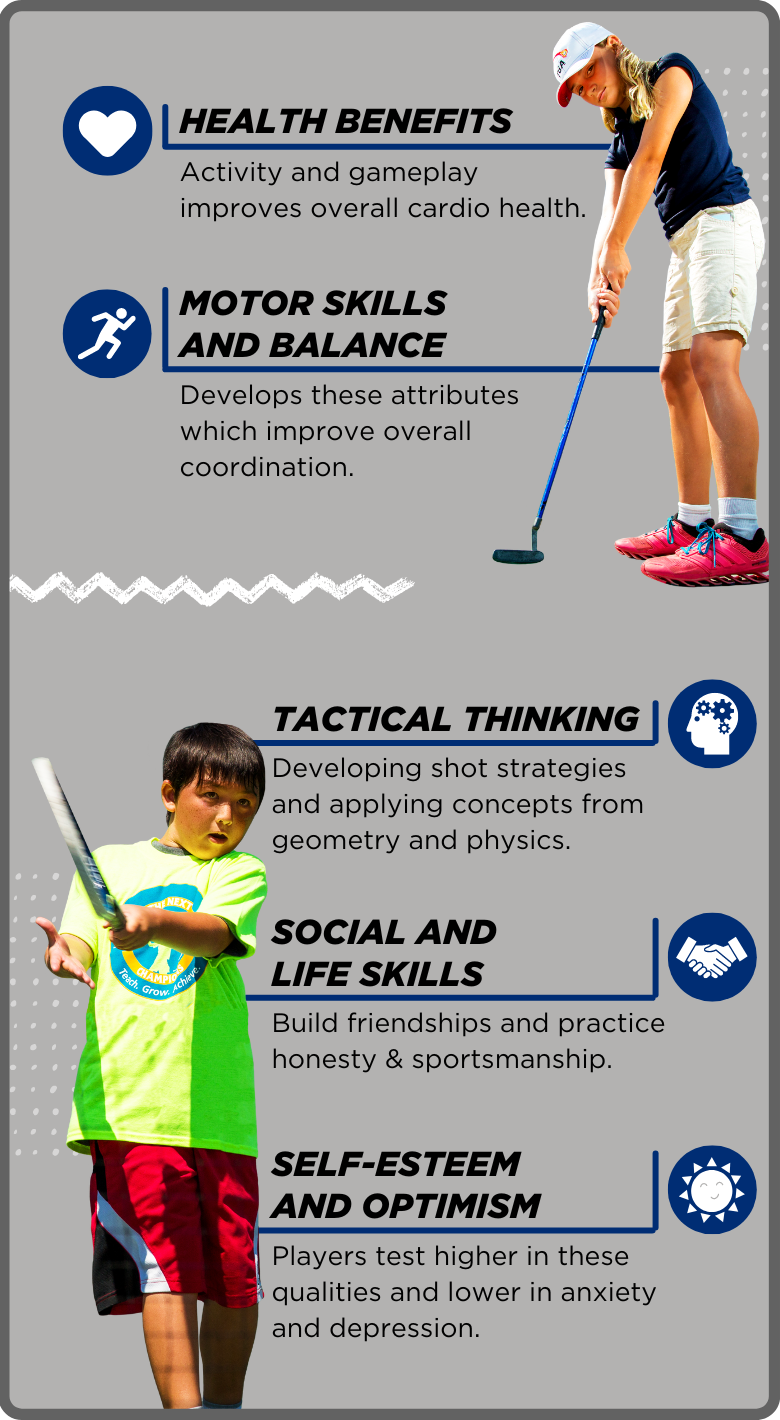 Click here to see which programs are available this upcoming season at the TGA chapter closest to you, and make sure to invite a friend! Our award-winning curriculum caters to both first-time participants and more experienced players alike.